If the groundhog is right, Spring is just around the corner! But with Spring comes a lot of mixed weather in Nebraska, so anything from snow to tornadoes goes. Mostly, we see a lot of wet conditions, and because of that, we get lots of reports of flooded basements.
Basements are the most susceptible area in your home to flooding, so it's important to take the right measures to prevent it from happening. Even a small leak can lead to major damage over time. These damages can include:
Foundation cracks
Mold
Odor
Stains
Rotting floor joists
Fortunately, there are some simple steps you can take to prevent your basement from flooding. One of the best things for your home is having a sump pump. Now, a sump pump by itself will not prevent a basement from leaking, we recommend a basement waterproofing system for that.
However, if your basement does have a leak, a sump pump can reduce your risk of flooding. To stay ahead of potential flooding this year, we've rounded up some quick tips to get your sump pump ready for Spring!
If you don't have a sump pump already, now's the time to get one!
Sump Pump Maintenance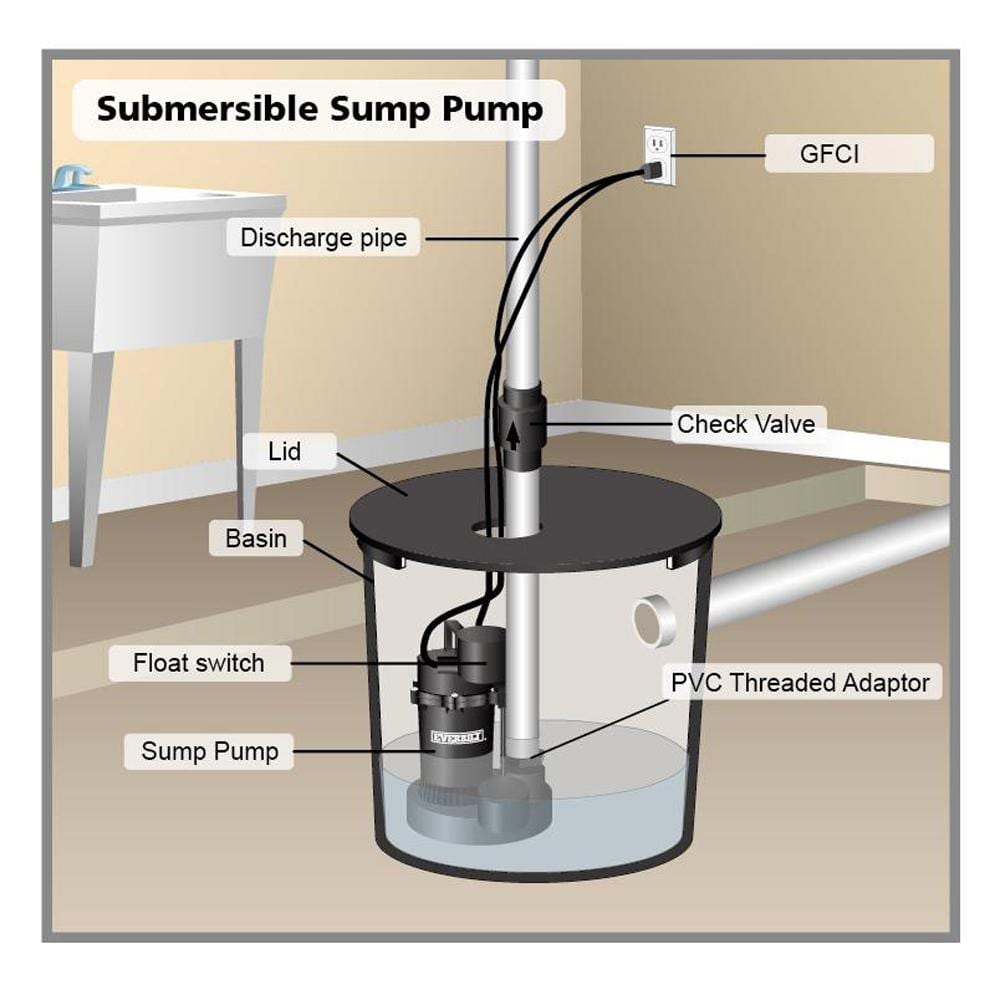 Check the motor by lifting the cover and pulling the float up. It should start running, but if it doesn't, check that it's plugged in and getting power. Call a professional like BDB Waterproofing if it still doesn't run.

Find the discharge line and make sure it extends far enough away from your home to safely drain water away from your foundation. It needs to be 3-6 feet away from your foundation to drain properly.

Look for debris in the basin. Sometimes things fall into the basin of the sump pump, potentially damaging the float mechanism. If you find anything, clear it out and double-check your float mechanism by filling the basin with water and seeing if it drains properly.

Clean the impeller, which is a filter for debris in the water. When the filter clogs, it can make a strange noise or cause the sump pump to stop running. Checking the filter and cleaning regularly can ensure your sump pump keeps running.

Have a backup power source for your sump pump in case of a power outage. Large storms can mean lots of rain and the possibility of a loss of power. Stay protected for the worst!
BDB Waterproofing Can Help Instal and Maintain Your Sump Pump
BDB uses tough, reliable sump pumps in all of our basement and crawlspace systems. Our sump pumps use cast iron or stainless steel construction (depending on pump series used) and are continuous duty rated for worry-free operation. Our sump pumps are also highly energy-efficient, using up to 172% less energy than conventional pumps, and come with a no-hassle, three-year warranty on all systems.
When we do a sump pump installation, we include a high-water sump pump alarm that will notify you if the pump stops working. We also add a check valve, which prevents water from the sump line from draining back into the sump basin after the water has already been discharged from the home.