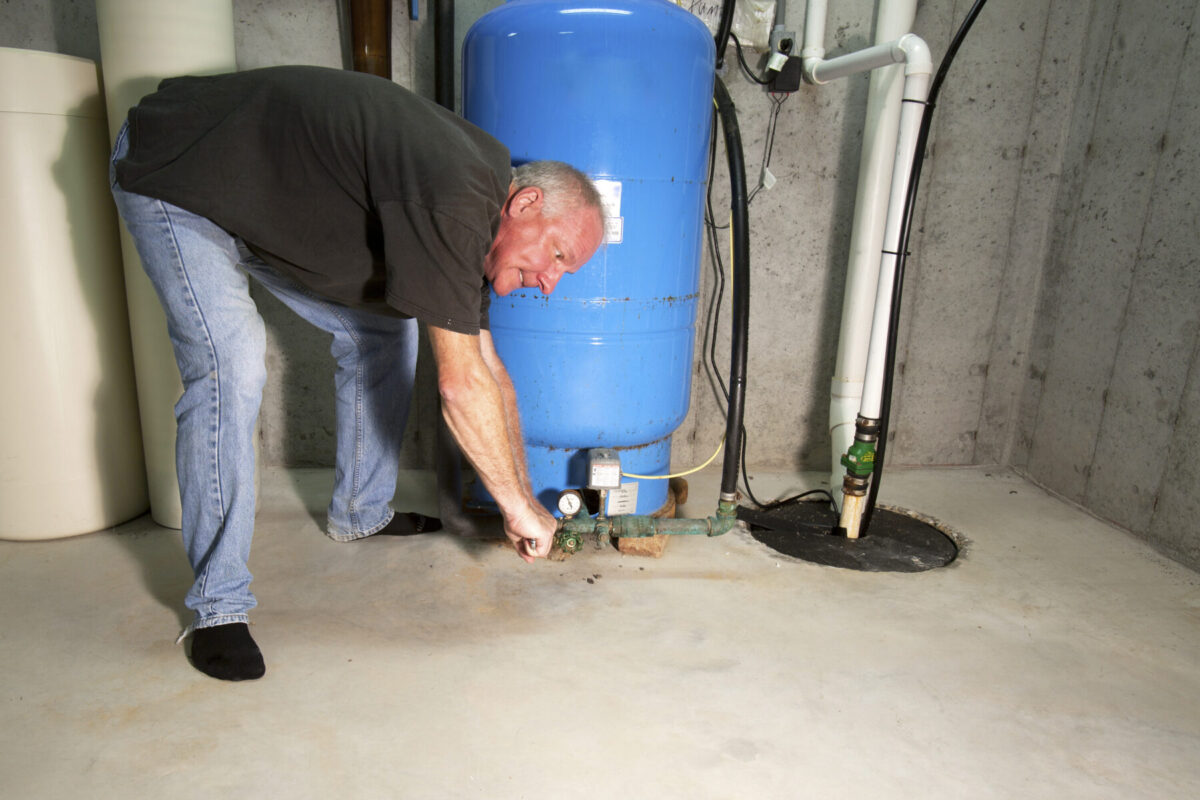 There are many surprises that can pop up when you purchase a new home. Some are a headache but some can provide you with peace of mind. If you have purchased a home that already has a sump pump installed, here are the top 10 things you should know:
1. They are a Great Tool for Your Home
Sump pumps are a fantastic precautionary tool to have in your home. No one enjoys waking up to a flooded basement. Investing in a sump pump can save you time and repair expenses when the rain pours outside. If you are purchasing a home that already has a sump pump installed gets you one step ahead, but maintenance and inspections should be performed ASAP – as we will discuss in more detail below. 
2. What Does a Sump Pump Do?
A sump pump is used to "pump" water out of your basemen. They are especially beneficial to those who live in areas with frequent flooding or in rainy areas. Typically, they are built in a pit or basin in the basement floor, then when the water reaches a certain level, it is pumped out and away from the home to a safe distance. BDB Waterproofing offers sump pump services in Omaha.
3. Have Your Sump Pump Inspected
If you are inheriting a sump pump unit with a new home, you will want it to inspected by a professional to ensure that it is working properly. Unless the prior owner left detailed notes, you may not know the age of the unit or the last time regular maintenance was performed.
4. Perform Regular Maintenance on Your Sump Pump
Regular maintenance on sump pumps are essential to extending the life of the unit and ensuring they are working properly. Some sump pumps can last for up to 15 years as long as they're maintained properly. Regularly maintaining your sump pump includes cleaning it, checking the valve, cleaning the filter, and testing it at least once a year.
5. Invest in Battery Backups
In the event that your home experiences a power outage during a severe rain storm, you will need to ensure that your sump pump continues to work to prevent your basement from flooding. You will want to invest in a battery backup system for your sump pump. That way, if your electricity goes out, your battery backup can power your sump pump to keep it working and prevent basement flooding. When BDB Waterproofing installs a sump pump system, we include a high-water sump pump alarm that will notify you if the pump stops working. We also add a check valve, which prevents water from the sump line from draining back into the sump basin after the water has already been discharged from the home.
6. Regularly Test Your Sump Pump
You will want to periodically test your sump pump to ensure that it is functioning properly and that all the parts are still working. At BDB Waterproofing, we can provide sump pump maintenance service. 
BDB uses tough, reliable sump pumps in all of our basement and crawlspace systems. Our sump pumps use cast iron or stainless steel construction (depending on pump series used), and are continuous duty rated for worry-free operation. Our sump pumps are also highly energy-efficient, using up to 172% less energy than conventional pumps, and come with a no-hassle, three-year warranty on all systems.
Questions about installing a sump pump?
When it comes to maintaining or installing a sump pump in your home, there's no one you can trust quite like BDB Waterproofing. Contact BDB Waterproofing at 402-779-3165 or use the contact form on our website.