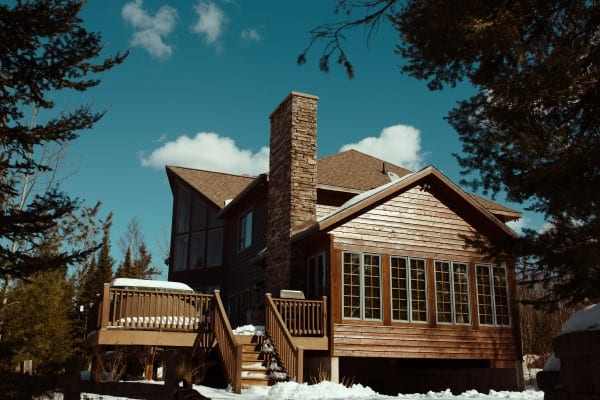 October is known for warm days and chilly nights. This gives you the perfect opportunity to cozy up to your home's fireplace for the season. But, before you light that fire, is your chimney tilting or leaning? If so, you will want to first call your local foundation expert.
Leaning Chimneys: Why They Are Dangerous
A leaning chimney not only presents as a problem, but causes other problems within the home's foundation, the safety of your family/others, and inside the home itself. With it leaning/tilting, there is a chance that the chimney could collapse in on your home or fall onto your neighbors home. A leaning chimney is also a sign of deeper foundation issues. As you inspect your chimney, see if there are cracks between your home and the chimney. If there is, that is an opening for water drainage and insects to get inside. It is important to catch your leaning chimney as soon as you can so as to minimize the damage done to your house.
Most common causes of a leaning chimney:
Your foundation settling
The expanding and contracting of the soil under your foundation
Improper water drainage
The chimney on your home is oftentimes the heaviest part of your house. For this reason and many others, this is not a good time to try out your DIY skills. If this fix is incorrectly done, it can cause continued damage on your home's foundation, wall cracks, leaning/bowed walls, or even foundation cracks. This is a repair that is for trained experts who have the correct tools and amount of experience to repair your home's chimney quickly and safely.
Why BDB Waterproofing?
BDB Waterproofing uses a push pier system that will be able to mechanically transfer the weight of your house (or business) to stable, suitable soils under your home. We use SafeBasements™ Push Piers that are hydraulically pushed into the ground to predetermined depths where those deep, suitable soils are found. These anchors are much less expensive than coring and concrete pier work.
Contact Us
If you find that your chimney is leaning/tilting or have questions concerning your chimney, please contact BDB Waterproofing today for a free foundation repair inspection and estimate. This is a repair that is best to deal with sooner rather than later. When you call, we work out a time to repair your chimney that fits your schedule.