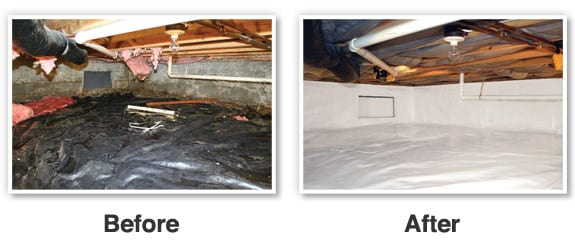 Moisture is one of the house's biggest weaknesses, especially if in the wrong place. We experience a lot of shifting weather during winter here in Omaha, from snow to rain and ice to heavy melting. Either way, all of it includes lots of moisture. The main goal is to keep that moisture outside of your house, but unfortunately, many don't realize that their home is not properly protected.
The crawl space in your home is one we tend to forget about. It's that small space that keeps your home from resting on the ground and typically includes plumbing and wiring for your house. However, the condition of your crawl space can have a serious effect on your entire home.
If your crawl space is not properly sealed, moisture is able to enter when it rains or snows. Then, the water lays stagnant, creating problems such as:
Rotting floor joists
Mold and bacteria growth
Home for unwanted pests
Because airflow travels upward, things like mold and bacteria can travel through your house, creating a musty smell and a health hazard to those inside. If your floor joists are wood, the moisture can warp and deteriorate them, causing your floor to weaken. In addition, wet, rotting wood attracts pests like termites and mosquitoes, which none of us want in our homes.
This is why keeping your crawl space sealed, dry, and protected is incredibly important. Many home builders just were not concerned with properly sealing crawl spaces back when they were building these areas. But that is where we come in.
5 Simple Ways to Keep Your Crawl Space Dry
First, inspect your crawl space for signs of moisture or pests. Make sure that any entrances to the crawl space are sealed and tightly shut. Be sure to regularly inspect your crawl space, especially after heavy rain, snow, or snowmelt. Most of all, if you notice any warning signs, such as puddles of water or mouse droppings, contact BDB Waterproofing to talk about possible crawl space repair.
Second, always make sure your gutters have been cleaned out. Clogged gutters causing rainwater to overflow and pool near your foundation, leading to foundation damage, basement flooding, and a wet crawl space. Keep your gutters free of debris and be sure that downspouts land at least 4 feet away from your foundation.
Third, if your crawl space has air vents, be sure to close them. There has been some debate about this because originally, the reason for having the air vents in the crawl space was to allow air to circulate through the space. But, now we know that the vents are just another place for moisture to enter. You can even look into sealing your air vents to ensure this space stays warm during the winter and cool in summer.
Fourth, look into crawl space encapsulation. This is the most guaranteed way to prevent water and pests from entering your home. Our crawl space encapsulation process uses vapor barriers, floor liners, and a sump pump to create a dry environment that is free of mold growth, pests, and wood damage. They will also improve your energy bills and air quality by stopping the transfer of unconditioned air between the crawl space and your house.
Lastly, consider adding a crawl space dehumidifier. This is especially effective in stopping the growth of mold and harmful bacteria. A dehumidifier can eliminate the musty smell in your home and improve air quality, giving your family a cleaner and healthier environment. BDB Waterproofing can help you determine if your crawl space needs a dehumidifier or not, so give us a call!
Looking For Even More Tools for Your Crawl Space Encapsulation?
Try A Crawl Space Pump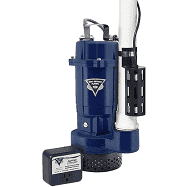 Guarantee a clean, dry, and healthy crawl space with this crawl space pump.
High Pumping capabilities
energy efficiency and reliability
Industrial strength for the residential market.
Built to run continuously, 24/7/365
Harmonically balanced, quiet operation.
Water-cooled motors (no cooling oil).
Double and triple seals to ensure longer life.
External connections for easy tie into security or home systems.
For more information about our crawl space encapsulation process, or to schedule an appointment for a consultation with our team of crawl space professionals, please feel free to contact BDB Waterproofing today. We can keep your home dry and sturdy for years to come!