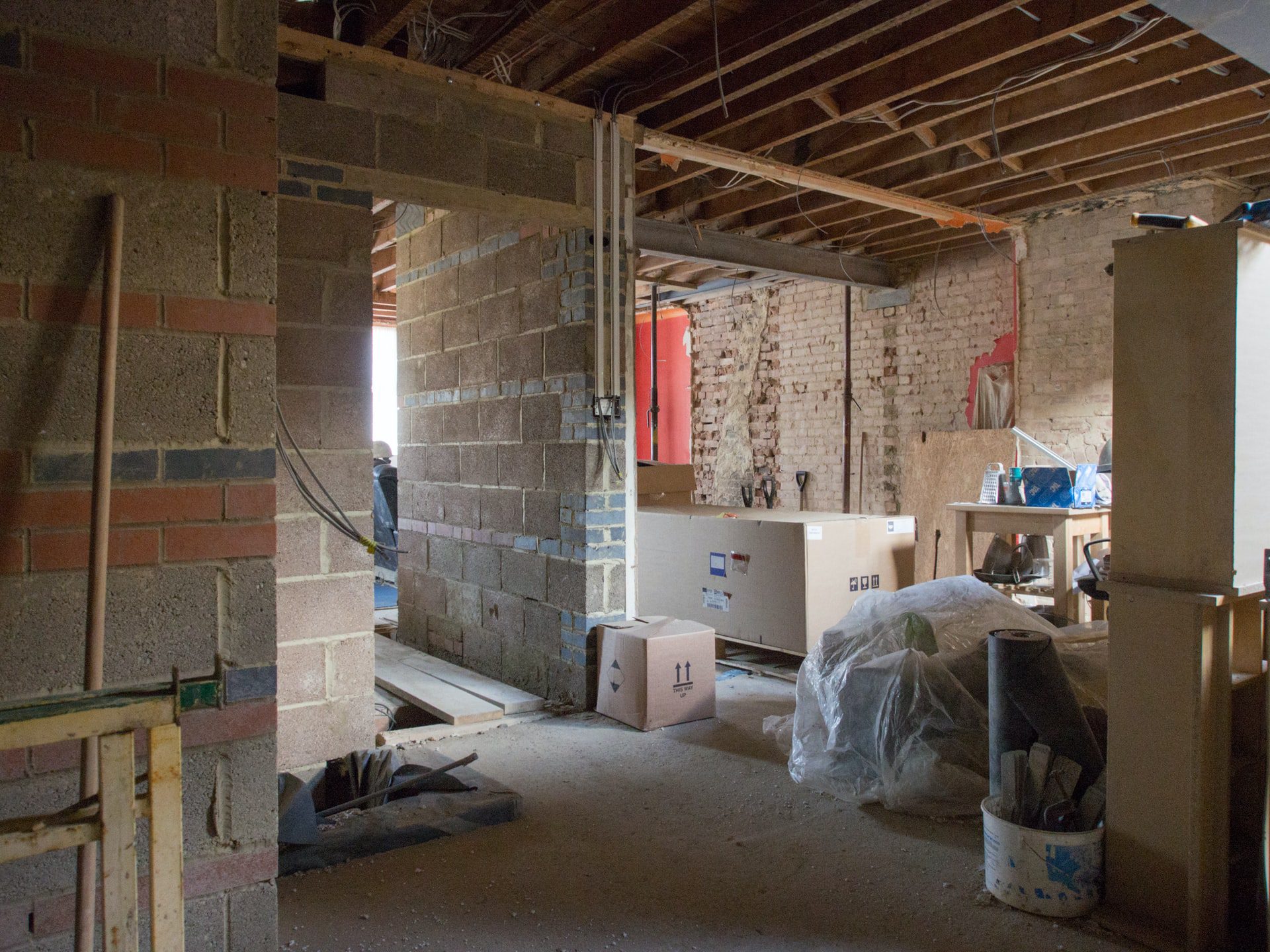 If you're unfamiliar with basement waterproofing, we understand. Not everyone owns a home that has a basement. But if you're a new homeowner and your home includes one, it's something you should think about.
We're here to answer some questions that you might have about basement waterproofing.
Why is my basement damp?
There could be any number of reasons why your basement has moisture. There are three main sources that could cause this for you.
It could be from rain or groundwater. If you have a humidifier running, or your dryer doesn't vent, you could have a damp basement. It could also be the humidity. Yes, humid air can enter your basement.
The moisture can enter in ways such as liquid water flow or air movement. It could even come via vapor diffusion.
What could cause my basement to be this damp?
If your house was poorly constructed with a settling foundation, that can be a culprit for you. However, more likely than not, your house is of sound structure.
That said, your house might not be equipped to handle the drainage. The ground surface needs to slope away from your home. Also, a bad gutter and downspout system can also be a cause for this.
Finally, if you have a basement then you need a subsurface draining system. Not having that can cause you problems in the springtime.
What signs should I look for?
The most obvious signs that your basement has a waterproofing problem: there's water leaking out of the walls or standing water on the floor. But that's not the only symptom you should pay attention to.
Another obvious sign is finding mold or mildew. If you see that, it's a definite problem. Odor is another sign you should pay attention to.
In the summertime, pay attention to if there's any condensation on the floor or the walls. Also, take note of the humid air. That can present you with some problems.
If you see any of these signs, then you need to better waterproof your basement.
What is Basement Waterproofing?
If you have a fully furnished basement, then waterproofing should always be a priority. It's about keeping water from getting inside.
This means keeping water from getting in through windows that leak easily, or from wall and floor cracks. You also need to worry about keeping water out from the top of the foundation and from the cove joint, which what connects the wall with the floor.
You can waterproof through the interior of your house or through the exterior.
What's the difference between interior and exterior waterproofing?
With interior basement waterproofing, we can install perimeter drains, as well as a sump pump. Sometimes that effort can include fixing plumbing lines.
With exterior waterproofing, we start first with fixing any cracks that might exist in the foundation. That can require digging around the damaged wall and applying an exterior waterproofing membrane.
Additionally, we can try to look for any drainage issues that you might have on your property. If you have any pooling in certain spots on your lawn, then it might be a draining issue.
What is a sump pump?
A sump pump is a key component to any good drainage system. It helps collect water from the drainage system, pumps it into a sump basin, and helps move that water to a safe spot away from your home. You want the water to go somewhere where it can drain easier.
BDB Waterproofing can not only help you install a sump pump system, but we'll also include a battery backup and a sump pump alarm. A backup is good to have if the primary pump fails or if the power goes out when it's storming outside.
What else would help with waterproofing my basement?
If you want to keep your basement odor and mold-free, then you should think about installing a dehumidifier. It can help keep your basement dry.  BDB Waterproofing can help you install a high-capacity dehumidifier. It works great in both basements and crawlspaces.
There are other things you can do like taking care of your gutters and downspouts. That means clearing out the gutter of any leaves or debris that might be in there.
For houses with below-grade basement windows, you can install a well cover. Not only is it good at keeping out the rain. But you also won't have to deal with leaves or pests.
Want an estimate?
The fall season is a good time to waterproof your basement. If you're ready to get it done, then contact BDB Waterproofing today at 402-779-3165 to get your free estimate.