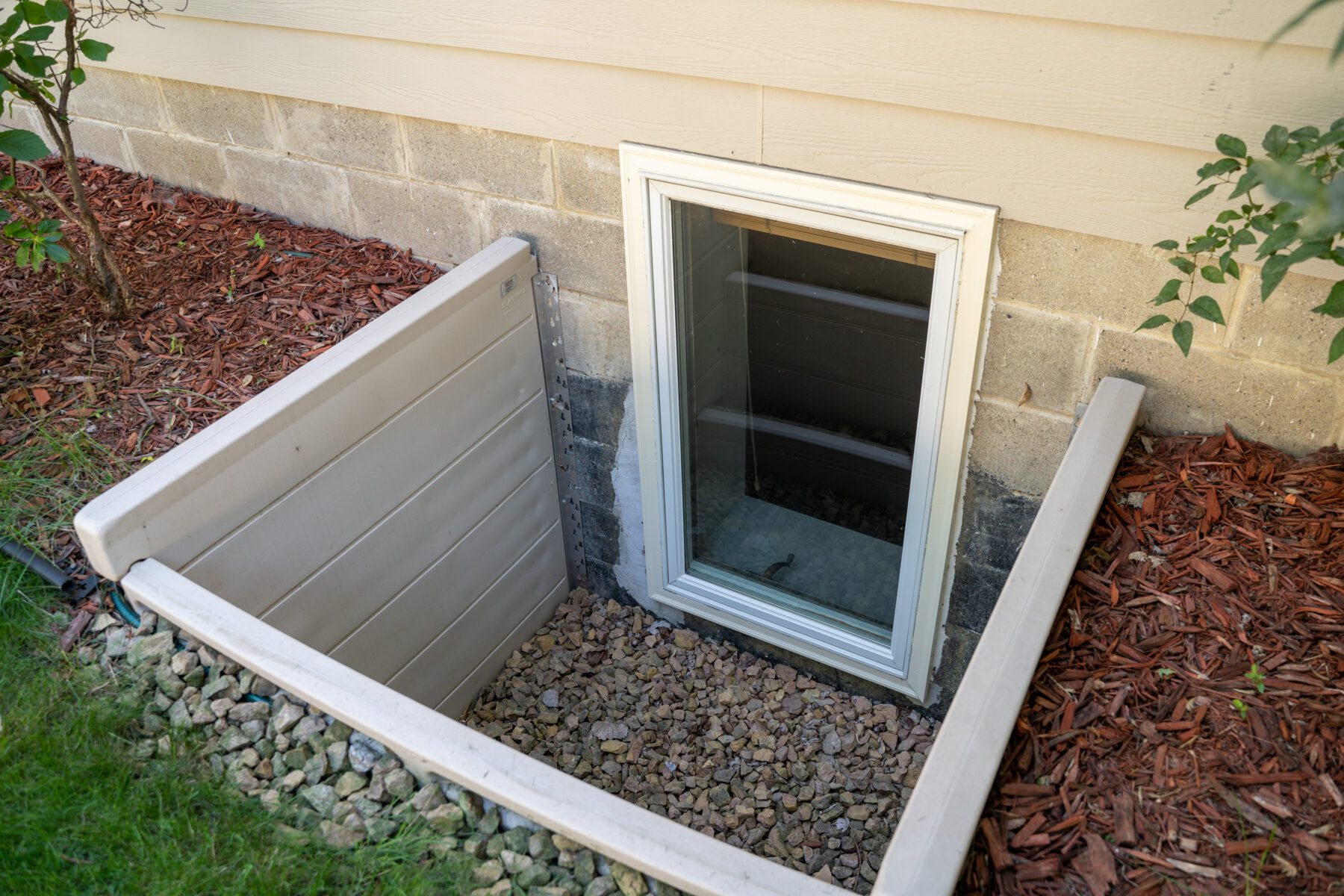 Basements are so often regulated to extra storage, dark theater rooms or just extra space for laundry or a kids play room. It is time to view the basement for what it is: underutilized square footage that if used to it's maximum potential will add value to your home. One simple way to begin this transformation is to install egress windows.
What exactly is an "egress window"? An egress window converts your basement space into more livable space for an additional bedroom, a home office or a family room. Technically, it is any window that provides a safe escape route from your basement in case of fire, as well as an access point for emergency personnel.
Now that you know WHAT an egress window is, lets talk about WHY it is a good idea to have at least one installed in your finished basement.
1. ADD VALUE TO YOUR HOME.
An egress window can add value to the resale value of your home, by allowing you to legally market a basement space as a bedroom. This increases your home's overall square footage and value. An egress window key to bringing basement bedrooms and living areas up to code and including them in calculations of overall square footage. According to Popular Mechanics magazine, "with an extra legal bedroom [in the basement], you could recover 10 to 20 times your window installation cost when you eventually sell your home."
There is a standard formula used to find the increased value of your home:  
(median list price per square foot) X (new basement square footage) X (O.5)
Currently, the median list price per square foot in Nebraska is $116. Using the equation above, if you add a 12 x 12 bedroom space in your basement, this would add approximately $8,352 to the value of your home.
2. SAFETY
The installation of an egress window will provide your family with a safe way to exit out of the basement in the event of a fire. According to the U.S. Fire Administration, "4,000 Americans die each year in fires, and over 20,000 are injured," many of which could be avoided with proper escape plans and routes.
Standard basement windows are far off the ground and too small for the average adult to craw out of. By installing a larger and safer option for a quick exit, you can ensure increased safety for your family. And egress windows provides entry points into your home for emergency personnel
3. BASEMENT DESIGN & COMFORT
And if you're adding an egress window in your basement, you'll reap the added benefits of bringing natural light and ventilation into your basement area. An egress window in a basement dramatically brightens an otherwise dark, dingy room.
By having a larger window that can be opened to let in fresh air, this will help open up basement spaces to air out after a long winter and freshen up stale air that tends to occupy basement spaces. This will make way for a comfortable guest bedroom, home office, or extra room in your home. You can brighten up the space with plants that will now receive plenty of light.
Egress windows are a great way to make your home safe and comfortable with the added benefit of adding value to your home. It is a fairly affordable project and one of the few that will fully recoup your costs in resale value.
Looking to add value to your home by installing an egress window in your basement? Contact BDB today to discuss your options!