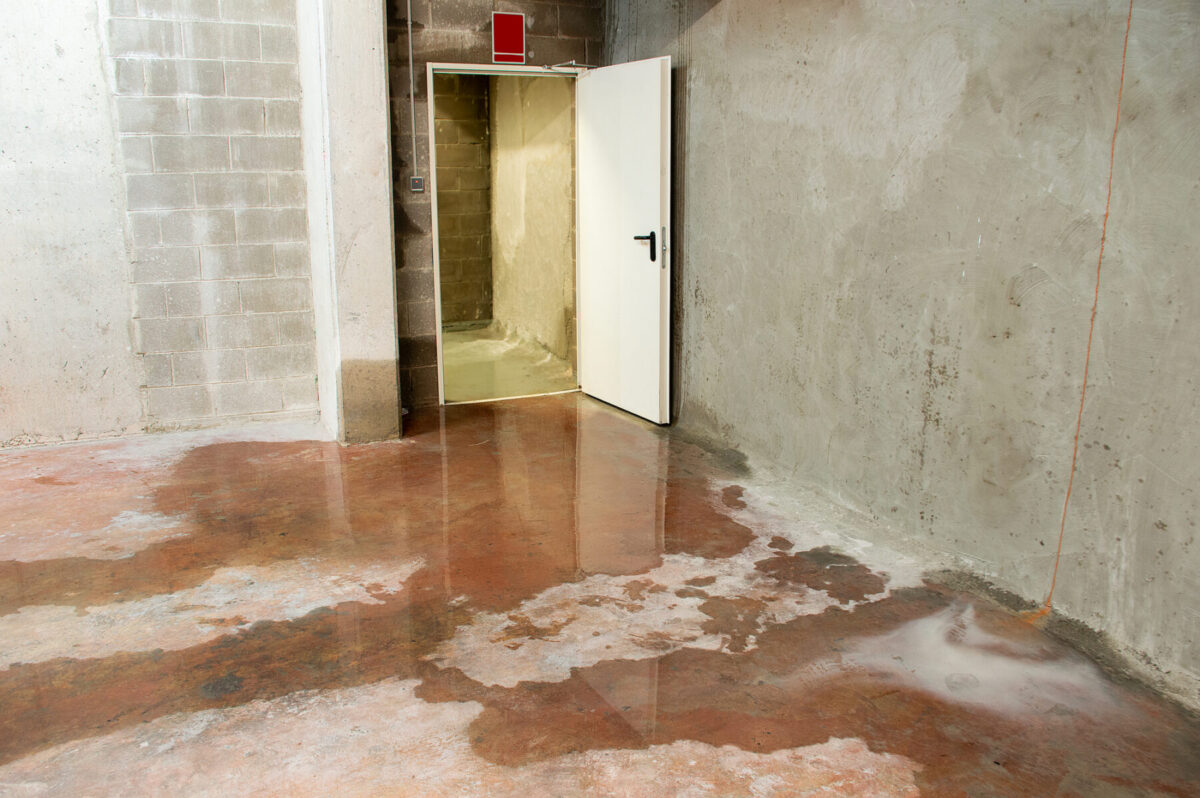 No one wants water in their basement, unless it's an indoor pool! Beyond being generally an annoying disruption – water in the basement can lead to mold, damaged walls and floors, ruined furniture, and loss of household items. Once you rid your basement of the water, you will want to find and fix the underlying reason the water was able to enter your basement in the first place.
First, let's take a look at the four major cases of water in your basement and what solutions you BDB Waterproofing can provide.
1. Excessive Rainfall
When the rain pours, you could experience basement flooding. When there is additional water from heavy rains and melting snow, this can put a heavy load on drainage systems.
Another way excess water can enter your basement during heavy rains is through the storm sewer system. If the system is overwhelmed with water and the water level gets too high, water can back up in the system and into your basement.
The Fix: Sump pumps are used to send water out and away from a home. BDB Waterproofing installs Zoeller sump pumps that are designed with the basement environment in mind. These durable sump pumps will be able to handle moisture that collects below your home. A clear lid is installed over the pit for easy inspection or maintenance and keeps things from falling into the pit.
2. Plumbing Leaks
In old houses, pipes and plumbing fixtures can wear out causing flooding in your home. But, even in newer homes issues with a cracked washing machine hose or failed hot water tank can cause major flooding in the basement.
The Fix: Replace an old tank-type water heater before the interior rusts out and causes a major basement flood. Replace rubber washing machine supply hoses if they show signs of cracking. Check water supply and drain lines for leaks, and take steps during cold weather to prevent water lines from freezing and bursting.
3. Surface Water
If the water in your basement seems to be only near the exterior foundation walls then the problem is likely surface water that isn't draining away properly. Leaves and debris can clog window wells and cause them to fill with water. The water can leak into the basement through cracks and gaps around old basement windows. Water overflowing from the gutters can get into the basement and erode soil, which can cause foundation cracks.
The Fix: Interior basement waterproofing systems can take care of basement water problems. BDB Waterproofing uses SafeBasements™ products because they are proven to be highly effective in removing water from basements and keeping them dry. SafeBasements™ Waterproofing systems are designed to work in conjunction with radon mitigation systems to make your basement a dry and healthy environment.
4. Subsurface Groundwater
If water is coming through the basement floor or coming in where the basement walls meet the floor, then the source of the water is likely subsurface groundwater. There are a few reasons for this. Rising groundwater and saturation during wet weather causes hydrostatic pressure, which pushes against the foundation and pushes water through cracks and openings in the concrete. This pressure can also cause the basement floor and walls to crack.
The Fix: Horizontal, vertical, and stair-step cracks in the foundation walls are caused by changes in the soil around the foundation or construction defects. A foundation repair expert can inspect the cracks to determine the cause and whether repair is needed.
Allow BDB Waterproofing to help you with solutions that can help prevent your basement from flooding. Contact BDB today to discuss your options!